Dr. Susan Hsu graduated from the State University of New York College of Optometry in 1985. She has been in practice since 1985. She is a member of the American Optometric Association, California Optometric Association, and San Mateo County Optometric Society.
She has lived in Pacifica since 1993 and loves the area. She is a member of the Pacifica Chamber of  Commerce, Pacifica Lions Club, Mizpah and Pacifica Historical Society. As past president and board member of the Oceana High School PTO she continues to volunteer and contribute to the local community.
She's held different board postions in various volunteer organizations she is affiliated with.  She was honored at the Annual Pacifica Chamber of Commerce Awards Banquet with the 2017 Ambassador of the Year Award.  She received a Commendation from the Board of Supervisors of San Mateo County and the 2016 PCT Honors in recognition of her outstanding service to Coastal San Mateo County.  She was also the winner of the 2020 Best of Pacifica Awards in the category of Optometrists.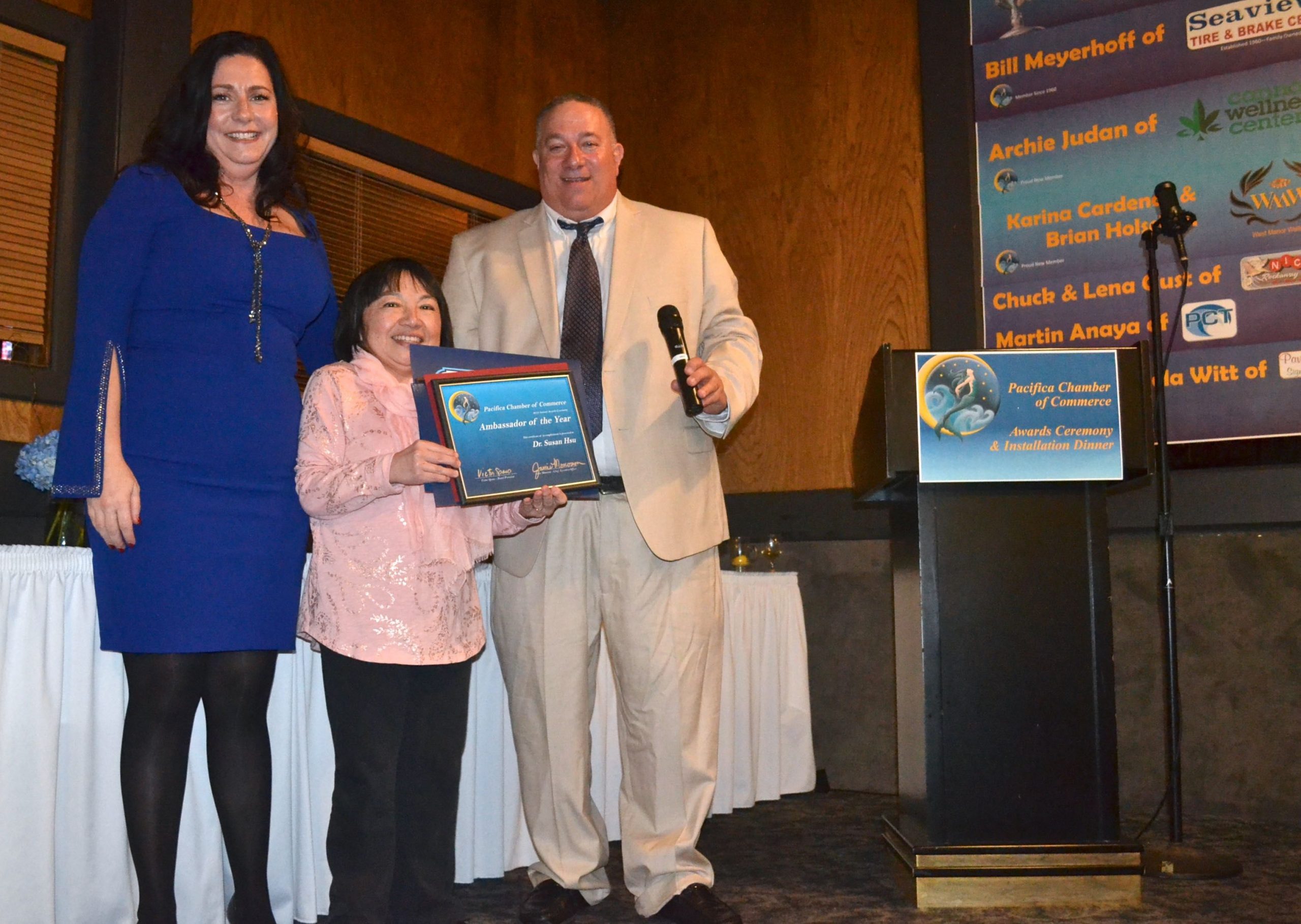 Let us know how we can help you!
Or call — 650-359-2231
Healthier Eyes – Clearer Vision
2014 Palmetto Ave, Suite B Pacifica, CA 94044
Mon - Thurs: 9:30am - 5:30pm